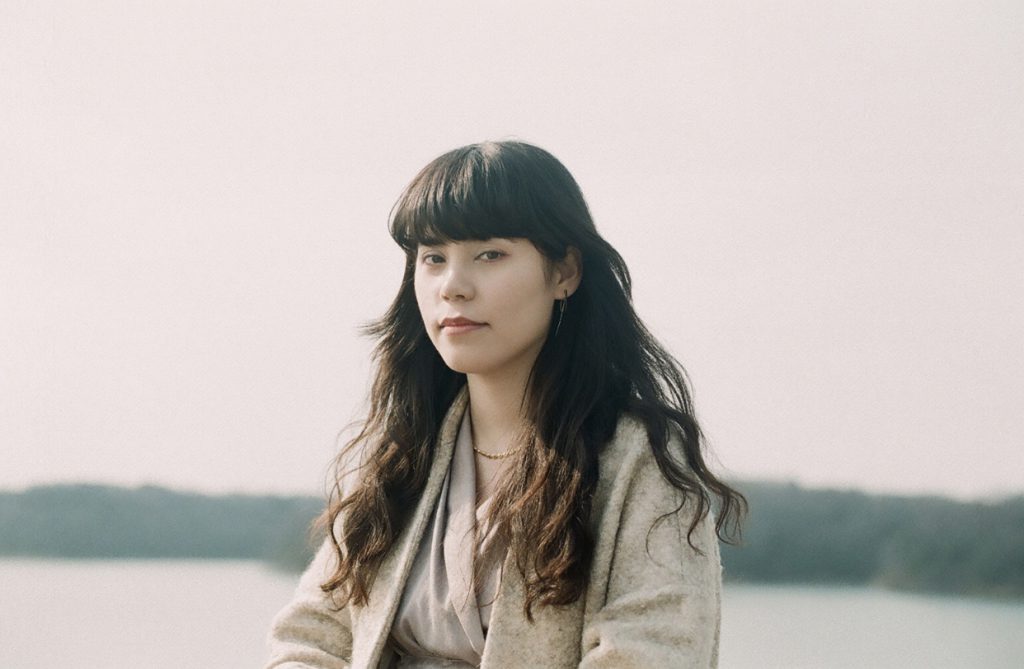 Ana Scripcariu-Ochiai
Artist
Born in 1992 in Saitama Prefecture, Japan.
Ana Scripcariu-Ochiai is a mixed media artist who sensitively explores ways to take root in her two home countries of Japan and Romania under the theme, "connections between land and people." She performs cultural and anthropological field work including documentation of indigenous festivals and folk religions in various parts of Japan and abroad. In recent years, she has been involved in the field of primatology as an extension of her work. She has exhibited in Japan and internationally: The Museum of Modern Art, Saitama, Japan (2020-2021); The National Museum of Contemporary Art, Romania (2020); Hoi An, Vietnam (2019); Tokyo Metropolitan Art Museum, Tokyo, Japan (2019); Chambord, Paris,France (2017).
スクリプカリウ落合安奈
美術家
1992年埼玉県生まれ。
日本とルーマニアの2つの母国に根を下ろす方法の模索をきっかけに、「土地と人の結びつき」というテーマを持つ。国内外各地で土着の祭や民間信仰などの文化人類学的なフィールドワークを重ね、近年はその延長線として霊長類学の分野にも取り組みながら、インスタレーション、写真、映像、絵画などマルチメディアな作品を制作。「時間や距離、土地や民族を越えて物事が触れ合い、地続きになる瞬間」を紡ぐ。埼玉県立近代美術館(2020)、ルーマニア国立現代美術館(2020)、東京都美術館(2019)、世界遺産のフランスのシャンボール城(2018)やベトナムのホイアン(2019)など世界各地で作品を発表。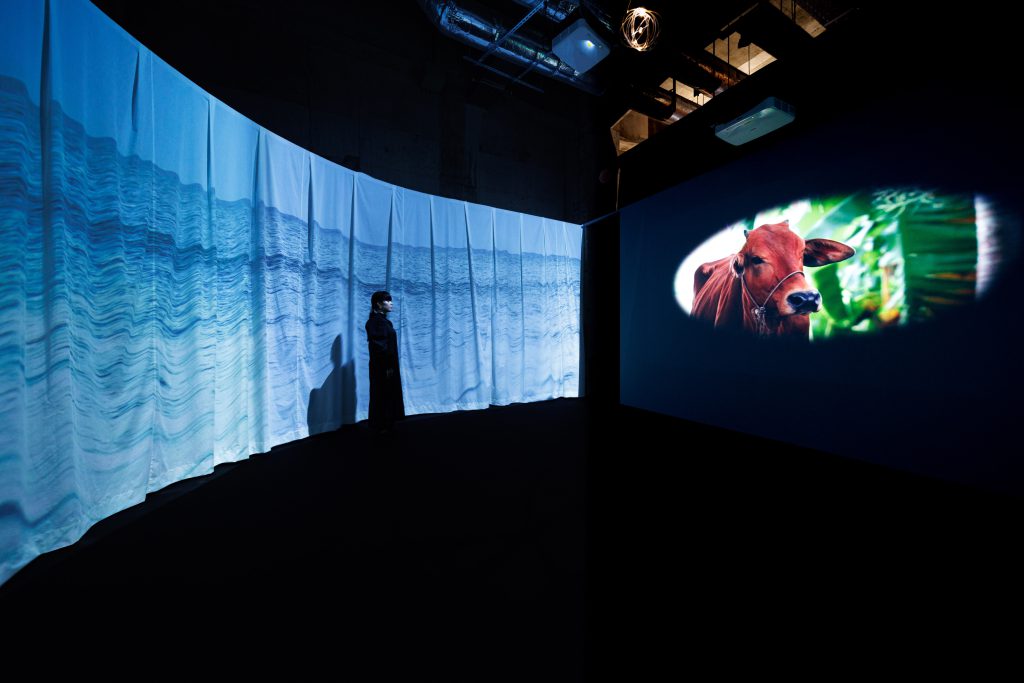 Where are you currently based as an artist and what are your activities?
 Where are you currently based as an artist and what are your activities? I am based mostly in Tokyo. The theme of "the connection between land and people" is born out of my search for ways to put down roots in my two home countries, Japan and Romania. I have conducted a series of cultural anthropological fieldwork on indigenous festivals and folk beliefs in various places in Japan and abroad. Mainly exhibiting at art museums and galleries in Tokyo, I have done residency programs and exhibited my works in other regions such as Saitama, Kanazawa, and Kyoto, as well as in Romania and Vietnam.
Recently, I have also been increasingly invited to speak at symposiums and university lectures. Commencing this November, I will move to Romania, my other home country, for one year with a grant from the Pola Art Foundation.
現在、アーティストとして、どこを拠点に、どのような活動をしていますか。
 主に東京を拠点に活動しています。日本とルーマニアの2つの母国に根を下ろす方法の模索をきっかけに、「土地と人の結びつき」というテーマを持っています。国内外各地で土着の祭や民間信仰などの文化人類学的なフィールドワークを重ねています。東京の美術館やギャラリーなどでの展覧会をメインに、埼玉、金沢、京都などの他の地域や、ルーマニアやベトナムなどでも滞在制作や作品発表を行なっています。
 最近では、シンポジウムや大学のレクチャーに登壇する機会も増えてきました。今年の11月から、公益財団法人ポーラ美術振興財団の助成を受け、もう一つの母国のルーマニアに1年間拠点を移します。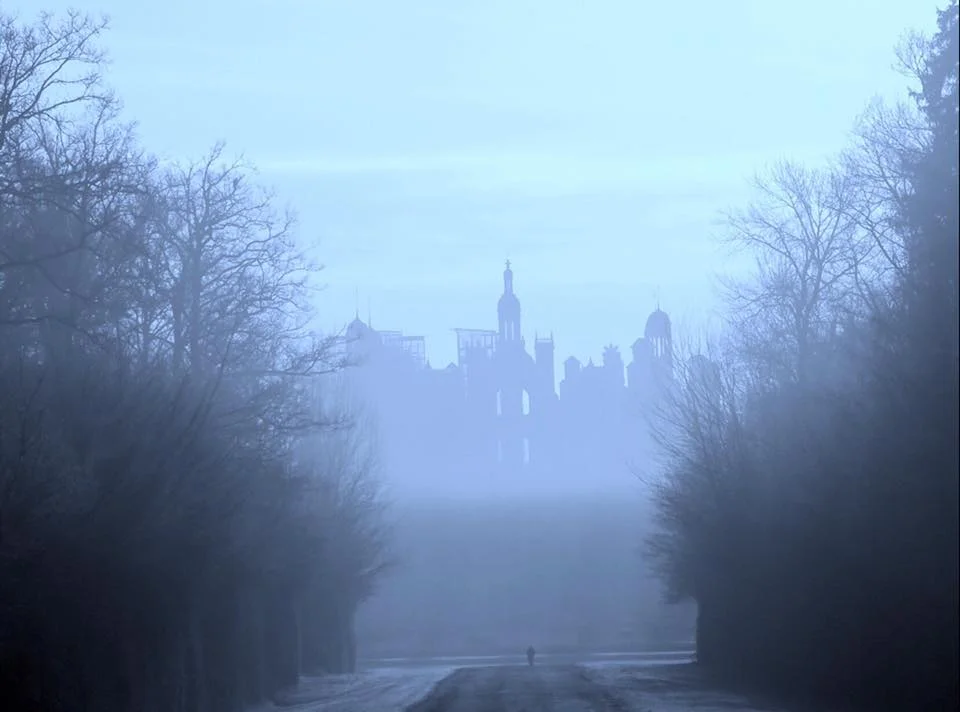 Can you give specific examples of classes or experiences at GAP that have left a lasting
impression on you?
 My most memorable experience is the "Global Art Joint Project 2016 Paris Unit". Students from both Geidai and Les Beaux-Arts de Paris traveled back and forth between Japan and France, and ultimately completed a residency at the Chateau de Chambord, a World Heritage site in France, where we exhibited their work. When I gave a tour of Tokyo as a group of four, two from Beaux-Arts and two from Geidai, a Les Beaux-Arts de Paris student asked me about the difference between a temple and a shrine. At that time, the student I was with was able to answer, but I was unable to answer clearly. I was further asked, "Why don't you know?" It was an impressive experience that made me want to learn about Japan properly. It was also interesting to see the difference in the way of education between Beaux Arts and Tokyo University of the Arts. I created a video sound installation with a Beaux Arts student named Amelie, using sound and video to interact with each other beyond language. The time I spent with her family at her house in Paris after the exhibition was heartfelt and is a very good memory for me, like a scene from a movie.
 It was also a very valuable experience for me to have the opportunity to tour international art exhibitions such as the Venice Biennale, Documenta, and the Munster Sculpture Project as a selected student. My vision of exhibiting at the Venice Biennale in the future became clearer. Another significant event for me was the realization of the strength of the works as visual language that lingered in my mind even when I could not read their captions amidst the various works on display. This made me want to create an expression that transcends language and time periods, and that would be able to communicate with people.
GAPで印象に残っている授業や体験について具体的に例を挙げて教えてください。
 「グローバルアート共同カリキュラム2016 パリユニット」での経験が最も印象的です。
日本とフランスを藝大とボザール両大学の学生が行き来し、最終的にフランスの世界遺産のシャンボール城で滞在制作をして作品を発表しました。ボザールと藝大2対2の4人組で東京案内をした際、ボザールの学生に「お寺と神社の違い」を尋ねられました。その時、一緒にいた学生は答えられたのですが、私は明確に答えることができませんでした。更に「なぜ知らないの?」と問われて、きちんと日本のことを学ぼうと思った印象的な体験でした。また、ボザールと藝大の教育のあり方の違いも興味深かったです。私は、Amelieというボザールの学生と、言語を超えてそれぞれ音と映像で対話をしてビデオサウンドインスタレーションを制作しました。展覧会後にパリにある彼女の家で彼女の家族と過ごした暖かい時間は、自分にとっては映画のワンシーンのようなとても良い思い出です。また、選抜学生としてベネチアビエンナーレ、ドクメンタ、ミュンスター彫刻プロジェクトの国際的な美術展を巡る機会をいただけたこともとても貴重な経験でした。将来的にベネチアビエンナーレに出品するというビジョンがよりクリアになりました。様々な作品が並ぶ中で、キャプションが読めなくても心に余韻を残す作品の持つビジュアルランゲージとしての強度への気づきも、自分にとっては大きな出来事でした。言語や時代も超えて、人に伝わる表現をしたいと思いました。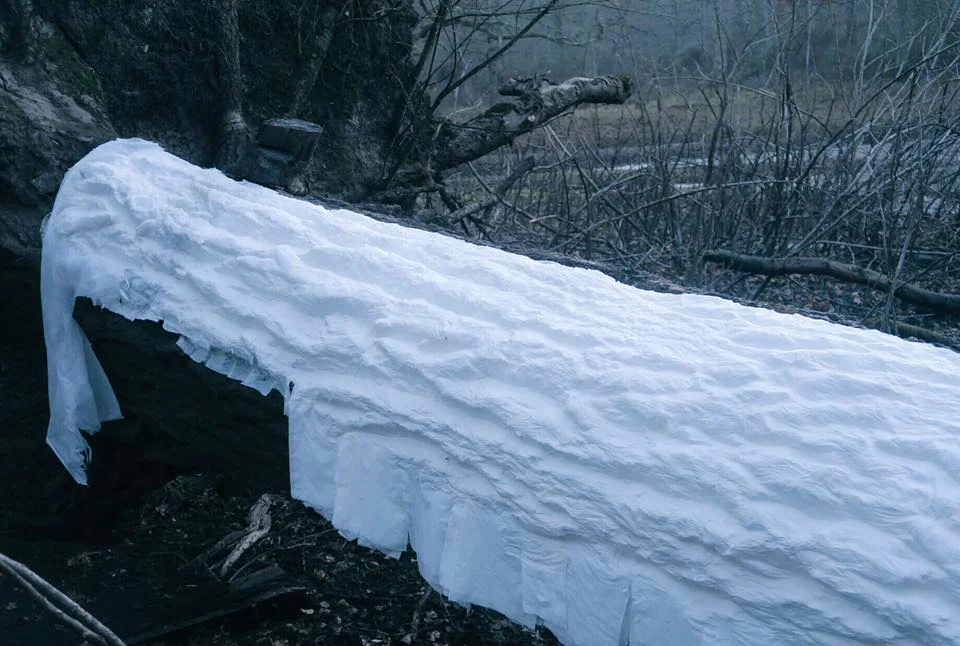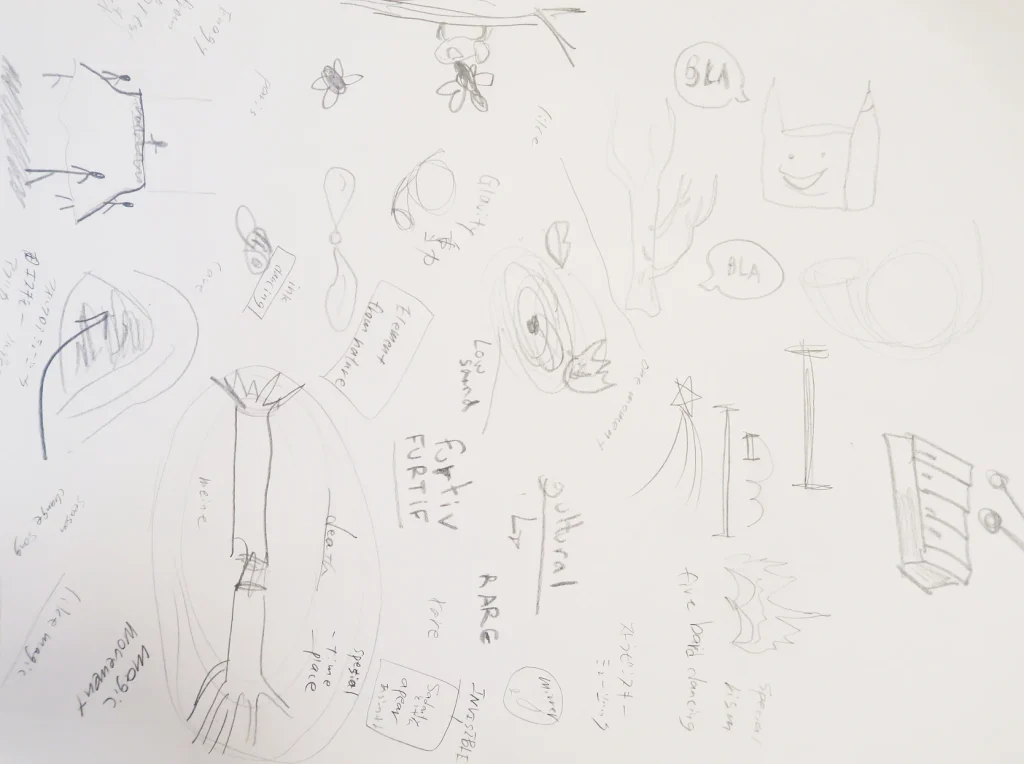 How do you feel your learning at GAP has been applied to your current activities?
 One of the cases for this may be that I have come to think of a phenomenon as if I were looking at the world from a bird's-eye view, and furthermore, to dig up information from the distant past, rather than just looking at the superficial aspects of the present. In a lecture by a guest lecturer at GAP, an overseas artist, I heard that artists should find multiple reliable media around the world on their own and create opportunities to be exposed to multifaceted world news everyday. I have been practicing that on a daily basis for about five years. I think such accumulation has had an important influence on my senses and way of thinking.
 In addition, at the Paris Unit, through the experience of creating art while living and working together with people from various different cultural backgrounds in the same space for a medium to long period of time, I was able to learn what kind of friction occurs in such a situation, even if it is only a glimpse. I think it was a great experience for me to be able to think about how to coexist with them, not just pretentiously or pictorially.
GAPでの学びは、現在の活動にどのように生かされていると感じますか?
 一つの事象も、世界を俯瞰するような視点で、更に現代の上澄みだけを眺めるのではなく遠い昔の歴史から掘り起こすように思考するようになった、ということが一つ挙げられるかもしれません。GAPのある特別講師の海外アーティストのレクチャーで、アーティストは世界中の信頼できるメディアを複数自分で見つけて、毎日多角的な世界のニュースに触れる機会を作るべきだと聞きました。それを5年ほど日常的に実践しています。そういった積み重ねは、感覚や考え方に重要な影響を与えていると思います。
 またパリユニットでは、様々な異なる文化を持つ人々と、同じ空間で中長期間共同生活をしながら制作をするという経験を通してそのような場合にどのような摩擦が起こるのか、片鱗かもしれませんが知ることができました。そして綺麗事や絵空事ではなくどのように共存する道があるのかということを実感を持って考えられるようになったことは大きかったと思います。
Please give a message to those who are considering taking the GAP exam.
 For those who are considering taking the exam from overseas.
GAP offers a rare opportunity to learn about Japanese culture and traditional techniques in English in Japan. If you are interested in Japan, this is a very good environment for learning. GAP's main location, the Toride campus in Ibaraki Prefecture, has fascinating workshops for woodworking, cloisonne enamel, glass, and other traditional Japanese techniques.
 For those who are considering taking an entrance exam from Japan.
GAP has the status of a study abroad program that allows you to experience the world while learning about Japanese culture and traditional expression and techniques in a new and deeper way. Also, even if you are not confident or unsure about studying abroad, you can have an experience that is almost like studying abroad while still in Japan.
 I believe that GAP provides an environment where you can deepen your inner world while opening it towards the outer world. You are sure to have stimulating encounters with students and teachers who have various senses of value.
これからGAPの受験を検討している方へ、ぜひメッセージをお願いします。
海外から受験を検討されている方へ
 日本の文化や伝統技法を、日本国内で英語によって学べる数少ないチャンスがGAPにはあります。日本に関心を持っている場合は、学びにとても適した環境だと思います。GAPのメインの拠点である茨城県の取手校舎には、木工、七宝、ガラスなどの魅力的な工房があり、日本の伝統技法を学ぶことができます。
日本からの受験を検討されている方へ
 日本の文化や伝統的な表現技法を改めて深く学びながら、世界に触れる留学のような状態がGAPにはあります。また、留学を迷っていたり自信がないという方でも、日本にいながらほぼ留学しているような体験ができます。
 GAPには内側を深めながら外側へ広く開いていくことができる環境があると思います。様々な価値観を持った学生や先生との刺激的な出会いが待っているはずです。
_______________________________________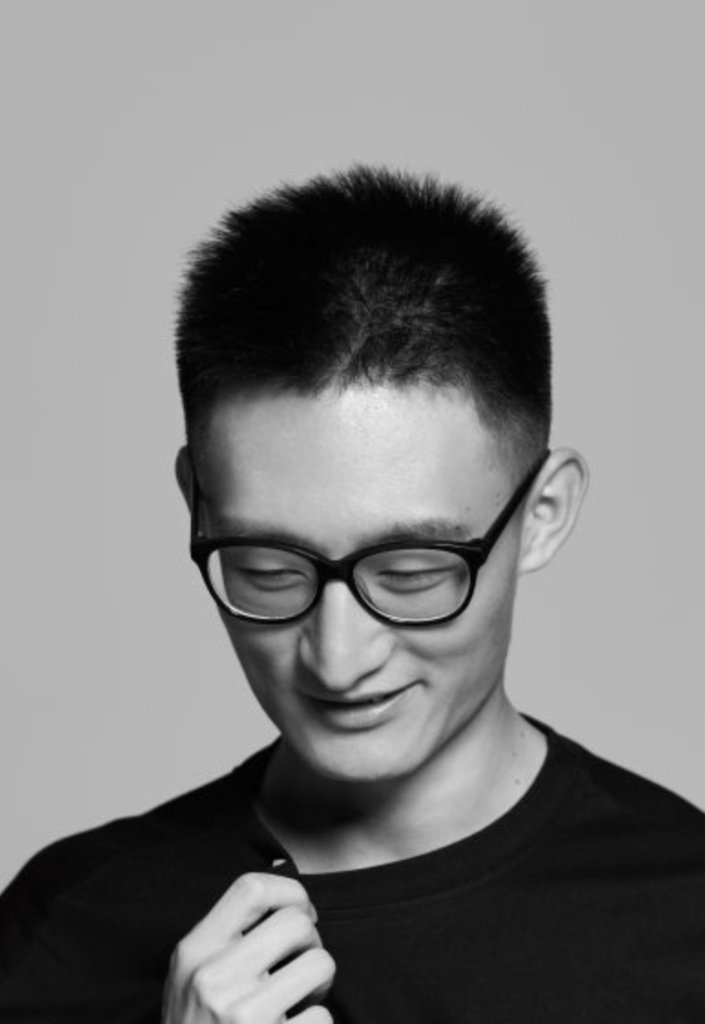 Xiaotai Cao
Born in Qinghai Province, China in 1993.
In his works, he mostly uses materials from nature – woods, plants, flowers, etc. – and creates new forms of outputs through understanding and interpretation of natural elements such as mountains and water. He also emphasizes the coordination and mutual influence between human and nature.
He currently lives in Japan and graduated from the Global Art Practice Masters program at Tokyo University of the Arts.
曹暁泰 (Xiaotai Cao)
1993年中国青海省生まれ。
植物など自然の素材を多く使い、山水、自然の要素を理解し、解釈することにより、新たな形とアウトプットを生み出している。彼はまた人間と自然の協同と相互作用を強調している。
現在、日本在住。東京芸術大学大学院グローバルアートプラクティス専攻修了。
Where are you currently based as an artist and what are your activities?
 After I graduated this March, I attended the "2022 Toride City 'Power of Creation and Expression' Fostering Exchange program between artists and children" as the partner artist. For three months from May to July, I planned the "Plant Clay Painting" workshop for all the children at Toride Sanno Elementary School. The theme is connected to my hometown and my previous works. I worked together with the 60 children. We gathered natural materials such as plants, soil, stones, and shells and used them as pigments and medium to create art pieces. Finally, we hold an exhibition in the middle of Aug at Fujishiro citizen gallery. This was an amazing experience for me, and I was influenced so deeply. Recently, As a foreigner who wants to stay in Japan, I just finished the job-hunting activity and plan to start to work in a company. For sure, I will continue to make some art pieces based in Toride & Tokyo.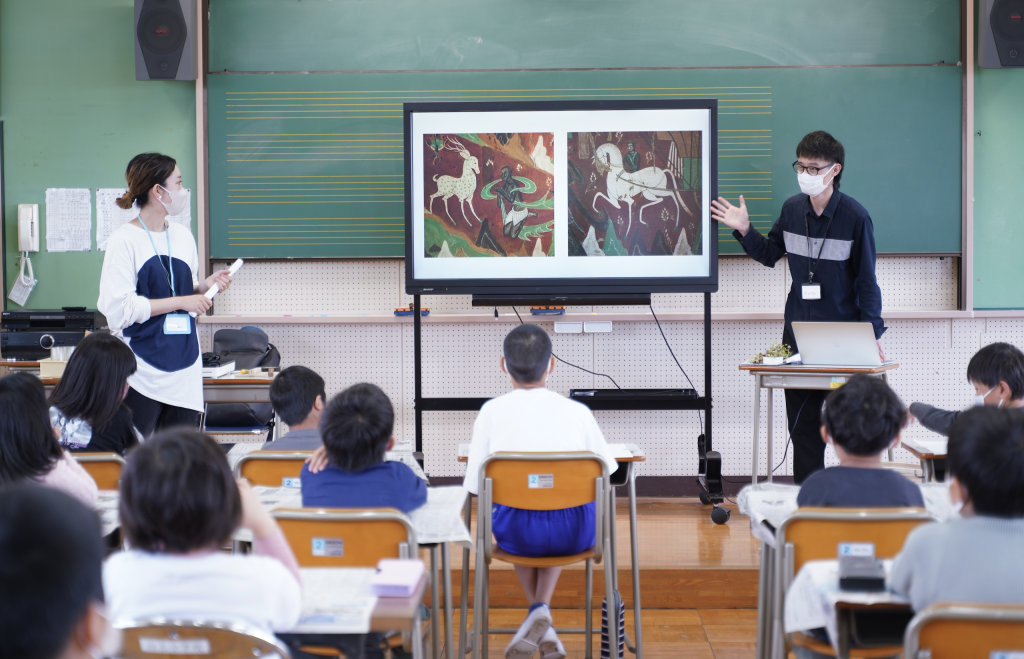 現在、アーティストとして、あるいは研究者/キュレーターとして、どこを拠点に、どの
ような活動をしていますか。  私は今年の3月にGAPを修了し、「2022年度取手市『創造する力、表現する力』を育むアーティストと児童の交流事業前期プログラム」にパートナーアーティストとして参加しました。5月から7月までの3ヶ月間、取手市山王小学校の全校児童を対象にした「植物泥絵」のワークショップを企画。私の故郷や過去の作品にちなんだテーマで、60人の子どもたちと一緒に植物、土、石、貝殻などの自然素材を集め、それらを顔料やメディウムとして使い、作品を制作しました。そして、8月中旬に藤代市民ギャラリーで展覧会を開催しました。これは私にとって素晴らしい経験でした。www.caoxiaotai.comにて学生さんそれぞれの作品がご覧になれます。最近、日本に滞在する外国人として、就職活動を終え、会社で働き始める予定です。取手と東京を拠点に、これからも作品を作り続けていきます。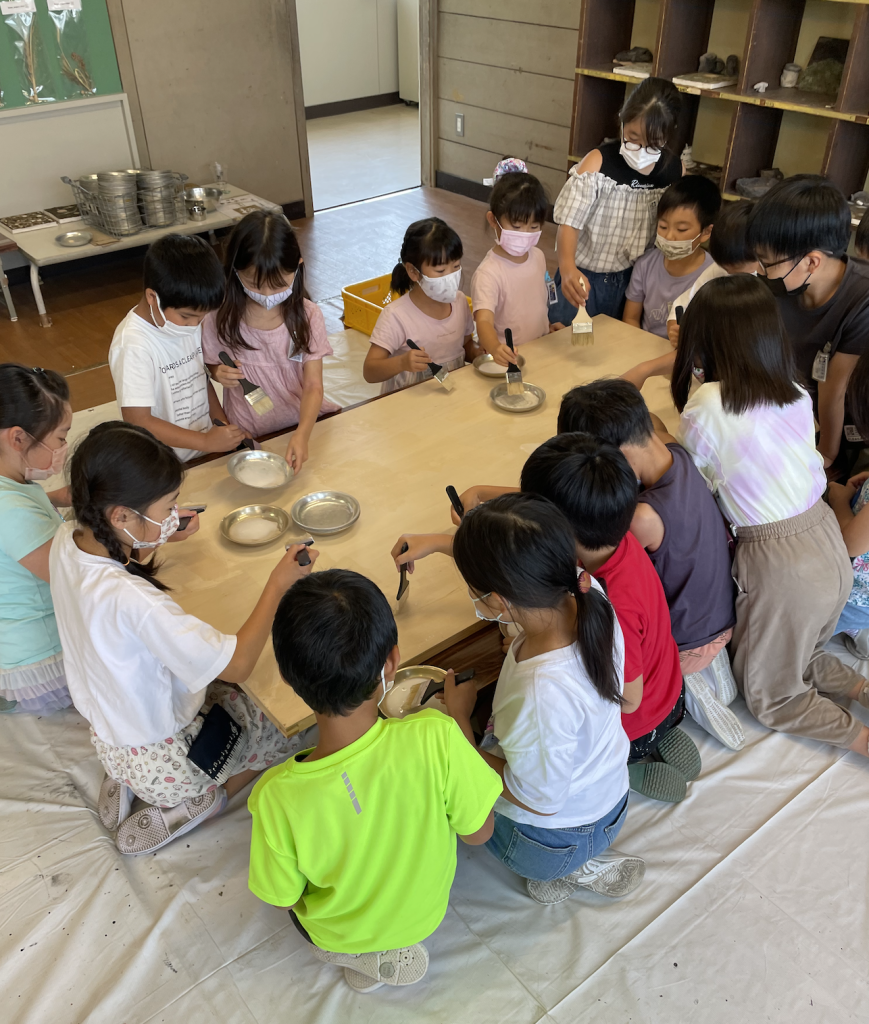 Can you give specific examples of classes or experiences at GAP that have left a lasting
impression on you?
 The two classes that left the biggest impression on me were during my M1 year. One of the most memorable classes for me was the GAP Practice, which was a great experience for me to make things with my hands after taking the safety course for almost all common workshops in Toride campus. I think the experience of making things with my hands freely is very valuable. Not necessarily to make an art piece, but to touch and shape materials that interest me, and to practice techniques. It is also interesting to interact with other students, and the conversation never stops starting with "Oh, What shit are you making? "Another interesting class was the Unit. When we had online classes, I often wondered "what am I doing now?" when I warmed up in front of the computer, or when I performed in the bathroom or kitchen for an assignment. But looking back on it now, it was still an interesting and wonderful experience.
GAPで印象に残っている授業や体験について具体的に例を挙げて教えてください。
 一番印象に残ってるのはM1年の時の二つの授業です。
GAP演習という授業で、取手キャンパスにあるほぼ全ての共通工房の安全講習を受け、手で物を作るという経験は素晴らしかったです。別にアート作品を作るだけではなくて、自分が気になっている素材を触ったり、形を作ったり、技法について実習したりなど、自由に手を使って物を作る経験はとても貴重だったと思います。他の学生との交流もまた興味をかきたてられるもので、"いま何を作っているの?"からの話が止まらない程です。また、ユニットの授業も面白かったです。ちょうどコロナが始まった時だったため、皆オンラインで授業を受けることになりました。しかし、パソコンの前でウォーミングアップした時の身体の動きや、課題として自分の部屋のトイレやキッチンでのパフォーマンスを行うなど、その時はよく"私は今何をしてるんだろう?"とも思いましたがが、やはり今振り返ると、興味深く驚きに溢れた経験でした。
How do you feel your learning at GAP has been applied to your current activities?
 It is only after joining GAP that I have come to further understand the diversity and inclusiveness of humanity and culture. This is related to art, but I am now thinking most about the impact on various other fields as well. First of all, as an artist, I am free to create whatever work I want, but when I do art, I always think about can I reconcile myself, can I understand my inner side or do I believe in myself? I don't think I can give the answer even now, but after the past two years of study, I feel that I am getting closer to myself somehow. During the pandemic period, I also felt a connection between the outside world and others at GAP. For my graduation exhibition, I showed a piece called "I become the tube," which was also about the connection between myself and this world. I would like to continue to create artworks, interact with others, and work with a "same/different" mindset.

GAPでの学びは、現在の活動にどのように生かされていると感じますか?
 GAPに入ってから、人間と文化の多様性と包容性をさらに理解できました。これはもちろんアートに関することですが、アートに限らず様々なフィールドに影響があるということをいま一番考えています。まずアーティストとしてどんな作品を作るのか、それは自分の自由です。しかし芸術活動を行うとき、自分が自分と和解できるのか、自分の裏面も理解できるのか、自分が自分のことを信じているのか、と問いかけます。答えが出たわけではないですが、この2年の学びで、自分が自分に近ついてきたと感じます。また特に、コロナの時期だったからこそ、GAPで自分の外側や他者との繋がりも感じることができました。私は修了展示において、"私はチューブになる"という作品を作りましたが、それも自分自身とこの世界の関連性についての発想でした。常に"同異"の考え方を持って、作品を作って、他者と交流して、活動していきたいと思っています。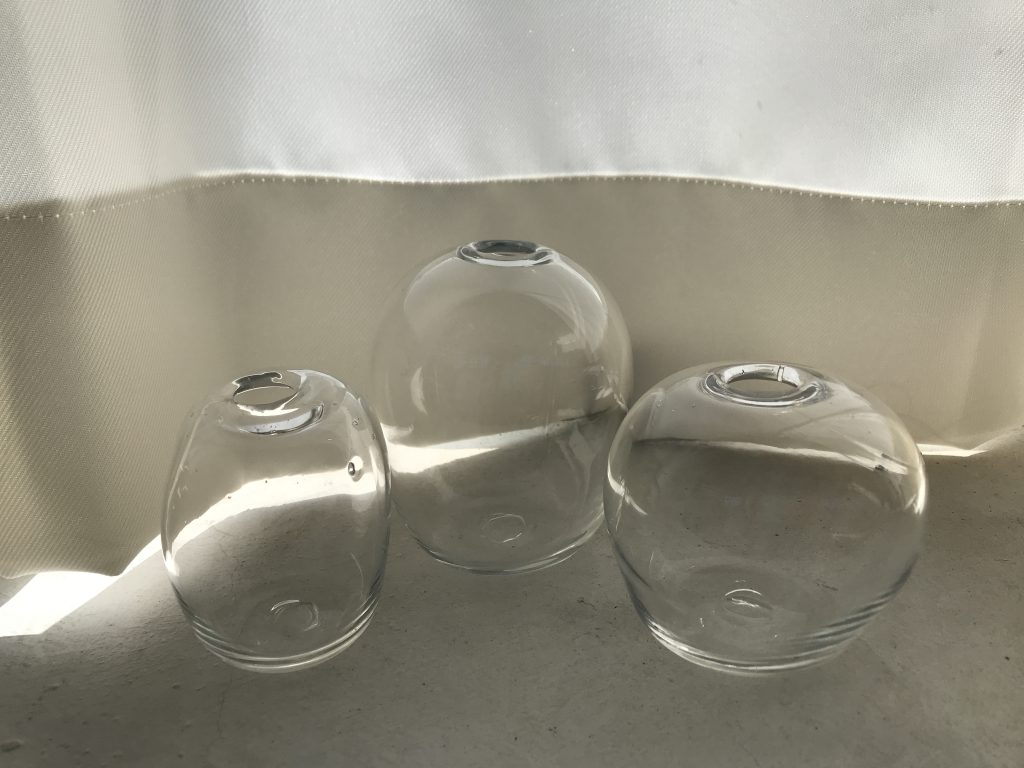 Please give a message to those who are considering taking the GAP exam.
 GAP is a perfect place if you want to start a new period, or if you don't know what you should do. Always try something new, always be exciting for the unknown world, always make yourself young and energetic, always keep innovating. Feel free to do anything, and feel free to be yourself. Good luck with the examination!
これからGAPの受験を検討している方へ、ぜひメッセージをお願いします。
 GAPは、新しいことをやりたい人、何をしたらいいのかわからない人にもぴったりの場所だと思います。常に新しいことに挑戦し、常に未知の世界にワクワクし、常に若々しくエネルギッシュで、常にイノベーションを起こし続けてください。 何でも自由に、自分らしく。
受験を検討している皆さん、ぜひ頑張ってください。応援しています!
_______________________________________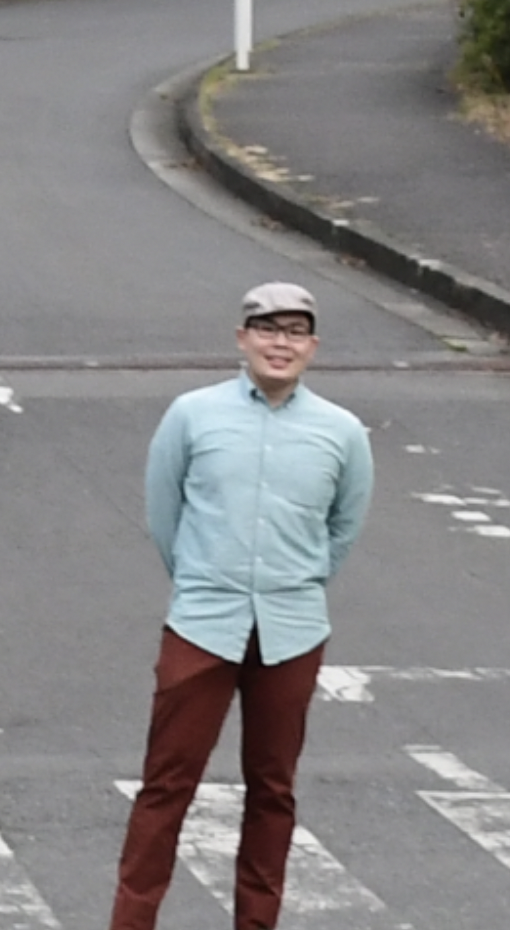 Naoto John Tanaka
Lecturer, Graduate School of Global Arts, Tokyo University of the Arts.
M.F.A. Global Art Practice, Tokyo University of the Arts, 2021. B.A. Art History (Department of Letters and Science), B.S. International Agricultural Development (Department of Agricultural and Environmental Science), University of California, Davis, 2016. Member, Phi Beta Kappa Society.
田中ジョン直人
2016年カリフォルニア大学デーヴィス校(農業環境科学部 国際農業開発専攻及び文理学部美術史専攻)卒業。2016年(株)日立製作所入社。2021年東京芸術大学大学院美術研究科グローバルアートプラクティス専攻修了。2021年より東京芸術大学大学院国際芸術創造研究科特任助手、2022年からは同研究科非常勤講師。Phi Beta Kappa会員。
Where are you currently based as an artist and what are your activities?
 I have been researching and presenting about the history of the Toride campus of the university, which is where GAP is based, and of its surrounding land since my master's thesis and graduation work. University history, or the history of Omonma, the name of the region where the campus is, may sound very particular and local, but once you dig deep you start to find connections with larger art history and the history of Japan and the world. I have had opportunities to present this not only academically but also artistically; in April, thanks to the people at a café/gallery in Omonma, I was able to put together an exhibit where the works of local artists and artists inspired by Omonma were shown together, alongside panels that introduced visitors to the history of the area. I am also in charge of classes on academic writing, and by that also on organizing one's ideas and thoughts, from the high school to master's level. This school year I also teach at GA (whose name is similar but is different from GAP). It is not a one-sided lecture when one person shouts out rules or techniques about writing, but rather a place where everyone (including myself) becomes a mentor, reading each other's text or listening to their presentations, and giving honest feedback from their own perspectives, all for the purpose of becoming independent writers. The classes are in English (even for Japanese students) and I myself is not at all a perfect writer, so I try to keep the class one where we are all equal, and a place where we can safely challenge ourselves before presenting to a wider audience.
現在、アーティストとして、あるいは研究者/キュレーターとして、どこを拠点に、どのような活動をしていますか。
 GAP専攻はその設立時から東京芸大の取手キャンパスという場所を拠点にしていますが、自分はそのキャンパス自体と周辺地域の歴史についての研究・発表を修士論文・修了制作として行ない、今も続けています。本学の大学史、あるいはキャンパスが立地する小文間地区の郷土史は一見とてもローカルなものにみえるかもしれませんが、ひいては美術史、日本史そして世界史に繋がるものです。学術的に発表するほかに、4月には小文間にある喫茶店兼ギャラリーで、郷土作家や小文間をテーマに制作している作家にお声がけをして集めた作品を、歴史を紹介するパネルとともに展示することができました。また、学術的な文章を書く、またそのために自分の知識や考えを整理するための授業を高校生~大学院生レベルで行っています。今年度からは東京芸大大学院のGA専攻(GAPと似ていますが別の専攻です)でも担当しています。ある一人が一方的に書く上での規範や技術を教える講義ではなく、(自分を含め)教室にいる全員が、自立した書き手になることを目的に互いの文章を読む、あるいは発表を聴き合い、それぞれの視点からの正直な意見を出し合うメンターになります。日本人の学生も含め英語で行なっており、また授業をしている自分自身も書き手としてまだまだなのもあって、フラットな関係で考えを述べて、広く発表する前に、安心して挑戦できる環境をつくることを意識しています。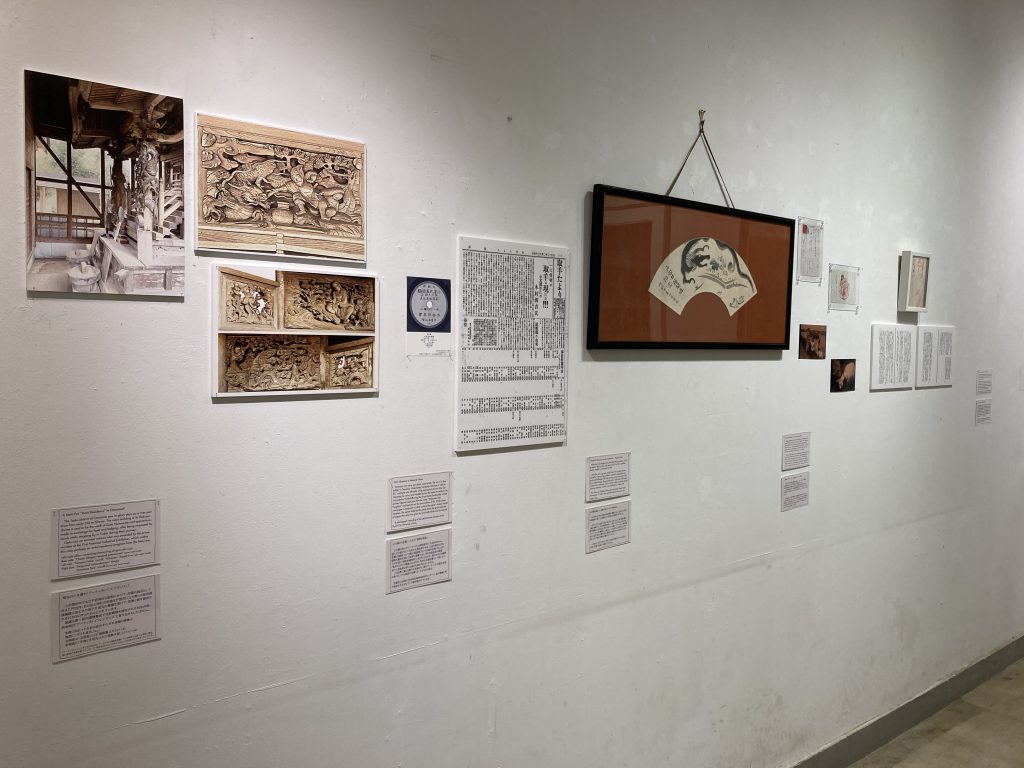 Can you give specific examples of classes or experiences at GAP that have left a lasting impression on you?
 All in all, it was fun. But to be brutally honest, the impressionable experiences all seem to be rather negative… yet in terms of what I learned, that is probably what counts. A big one that still resonates within me, is the voices of (to me, justifiable) antipathy by the overseas students, who arrived for a short-term program arrived in Japan, and learning Toride wasn't exactly Tokyo, couldn't figure out why they had to lodge in the former. One might come to think of GAP, a program that speaks English and has many connections outside of Japan, as drifting to remote places, but at the same time, I strongly felt this responsibility to explain things right at my feet, to people who do not share the same assumptions about all the things I take for granted. Thus, I had prepared myself so that the next time such a group of students would come, I, someone who can read Japanese text, would be able to properly introduce them as to why. Then COVID happened and I ended up finishing my master's without ever being able to see people like them, but I still feel left in limbo with their concerns.
 Speaking of COVID, the many ways it kept me from doing things freely for the year I was going to be concentrating on my final project, was also very important. In my haste to get things done, for example, I just went ahead and did all these interviews with many local people, which caused trouble for the staff and the university. In the midst of all this, GAP gave me opportunities, both through its own faculty and guest lecturers, to carefully think about what I needed to do, not just from the perspective of preventing spread of this disease, but from various aspects, including the ethical, towards what I wanted to express. This has led me to create works that won't be finished in a mere year or two, but over a much longer timeframe.
GAPで印象に残っている授業や体験について具代的に例を挙げて教えてください。
 総じて楽しかったのですが、正直なところ印象に残っているのはどちらかというとネガティブなことが多く…(苦笑)しかしそれこそが重要な学びだったと感じます。大きいのは、短期で海外から学生が来日した際の、東京だと聞いていたのになぜ取手にいるんだ、という(きっと正当な)怒りの声が今も響いています。英語を使い国外との交流が多いGAPだとどこか遠くに飛んでいくイメージがあるかもしれませんが、一方、足元でも、当たり前と思っていることについて、同じ前提が共有されていない人には説明する責任を強く感じました。次にそんな学生が来てくれたときには、日本語の文献が読める自分が紹介できるように、そう身構えていたのですが、コロナでそんな海外からの学生はほぼ来られなくなったまま自分は修了してしまい、彼らが気がかりのまま宙ぶらりんになっています。
 コロナといえば、修了制作に専念する修士2年生からその制約を受けたことも自分には大事なことです。色々と急ぐあまり、例えば地元の人から話を聴くにも色々と素っ飛ばして行なってしまい、スタッフや大学には迷惑をかけてしまいました。そのなかでも、丁寧に、単に感染対策とかではなく、倫理面を含め、色々な側面からしたい表現に思いを巡らすことを考えるきっかけを、GAPの中でも、外部から来ていただいた講師にも与えてもらい、1年や2年ではない、もっと長い時間感覚で制作することに繋がっています。
How do you feel your learning at GAP has been applied to your current activities?
 So I only finished GAP less than two years ago, and this is someone who believes anything that is useful in an instant will also be useless in an instant, so it's probably something I am yet to realize. That being said. It's a paradoxical and abstract way to respond, but one thing that has not changed for me since I first learned of "GAP" is the intuition that, just as Mutually Assured Destruction (MAD) itself is an idea that expresses the how "mad" the world is, Global Art Practice (GAP) is a place that itself points to all kinds of "gap"s. I have continued to work with the university, and occasionally with the GAP program even after earning my master's, and I think this is because there is a sense of security in being able to have a common understanding that there are gaps to begin with, rather than immediately trying to fill them in: gaps found in the program itself, or the art school in which such a program exists, a national university, or in the world of art, perhaps the society itself: what "overseas" stand for (not just a certain handful of countries and regions), what "global" is about (not posting everything in English), or how a university promotes international admission to quite a degree and yet has the processes for reporting harassment only written in Japanese… And typically (and perhaps for those of you reading this now), these may seem as denunciation, but it is great that there is a place where one can think together about why there are such gaps, not just pointing at them.
GAPでの学びは、現在の活動にどのように生かされていると感じますか?
 自分は修了して2年足らずで、「すぐ使えるものはすぐ使えなくなる」と思っている人間なので、まだ気づけていないかもしれません… 逆説的、かつ抽象的ですが、「GAP」という名前の専攻を知った時から自分の中で変わっていないこととして、例えば相互確証破壊(MAD)というもの自体がこの世の"狂気"を表す発想であるように、グローバルアートプラクティス専攻(GAP)もそれ自体があらゆる"隔たり"を指し示す場なんだろう、という直感があります。実際に入学でき、修了後も仕事としてこの大学に、そして時折GAP専攻にお世話になっていますが、それはその専攻自体の、あるいはその専攻がある芸術大学、国立大学、あるいは美術/アートの世界に、社会に、見出せる色々なギャップ…それを見つけたらすぐ埋めてしまおうとするのではなく、その前に、そもそもギャップがあるよね、という共通認識を持てる安心感があるからだと思います。特定の国と地域が海外じゃないし、英語を喋ることがすなわちグローバルじゃないよね、とか、これほど留学生受け入れを推している大学でなぜハラスメント報告のフォーマットが日本語だけなんだろう、とか…通常は、なんなら今これを読んでおられる方にとっても、ただ批難しているように聞こえるかもしれませんが、単によくない、じゃなくて、なんでこういうギャップがあるんだろう、というのを一緒に考えられる場がきちんとあるのは大きいことです。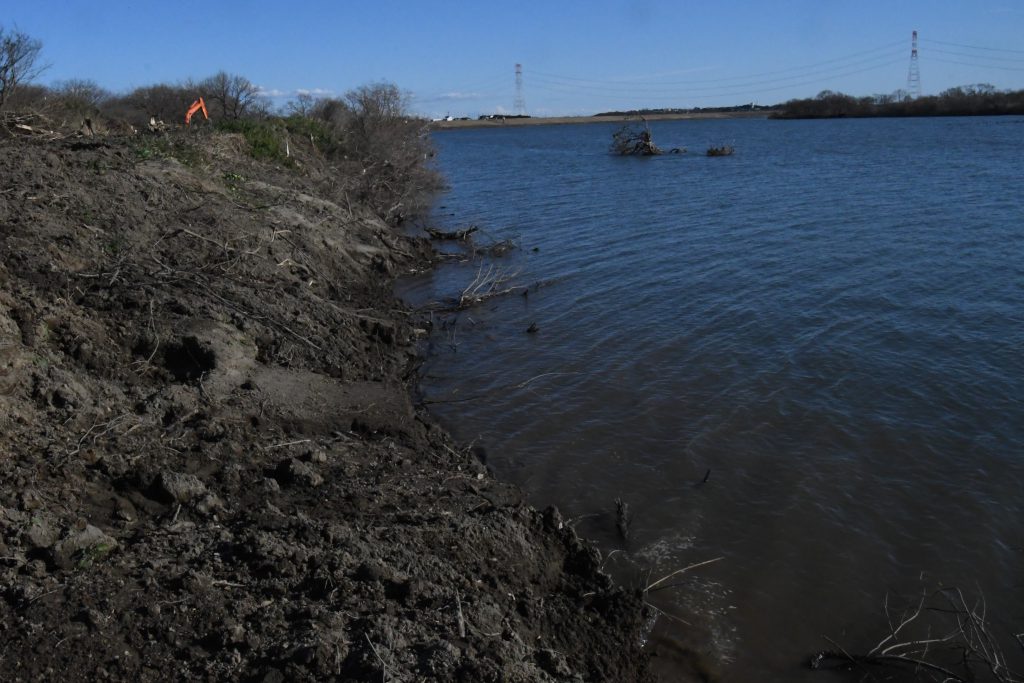 Please give a message to those who are considering taking the GAP exam.
 So it is something I can only say now, and it is that I wasn't sure I could make it at GAP, and yet everyone at GAP treated me with kindness that is not just outright appraisal. Originally, I worked an office job that had nothing to do with art, and during my undergraduate I was in the agriculture and letters-and-science departments, so I had no experience as an artist. Once in GAP I found around me, both as teachers and as students, many contemporary artists who had created remarkable works of art, and people who gave precise insights into the subtleties of such artists. I tried to conceal my lack of confidence with bluff and haste, while trying all the tricks in the book, which at times gained sharp criticism, but eventually I began to receive comments from some of them to the effect of "Oh, I don't know if what you are doing is art, but it sure is interesting." And these are the people who I would be the one to be tempted to ask, "Is what you are doing art?", people I would look up to with respect for having groundbreaking ideas, and to have them say that about me gave me confidence and, while this may be a bit presumptuous to say, made me wonder if I had expanded the realm of what art can do. I think the root of this kindness is what makes GAP unique, a program without, say, siloed laboratories of different sensei's.

これからGAPの受験を検討している方へ、ぜひメッセージをお願いします。
 今こそ言えますが、自分はGAPでやっていけるか自信がなく、でもそんな自分にGAPの方々は、ただ褒めるだけではない優しさをもって接してくれました。元々はアートと無関係のメーカーで会社員をしていて、また大学では農学部と文理学部に所属していたので作家としての経験はなく、しかしたまたま見つけて試験を受けてみて、いざ入学してみると、目を見張る出来の作品を作ってこられた現代アーティストが、あるいはそんな表現者に対して的確にその機微をうがつことのできる方々が、先生としても学生としても周りに多くいらっしゃいました。その自信のなさの裏返しで強がって、焦って、とにかく色々試して、厳しく指摘を受けることも多々ありましたが、やがて、「ジョンのやっていることは、アートかは分からないけど、面白い」という旨のコメントも、その人たちの中からいただくようになりました。むしろ自分の方から「あなたの言うそれはアートなのか?」と問いたくなるような、そんな型破りの発想をもっていることを尊敬して見上げていたのに、自分にそう言ってもらえたのは自信になったとともに、おこがましくも、アートができることの領域をほんの僅かでも拡げられたのかな、と思っています。例えば研究室のカラーだとか、そういうものがないGAPだからこそ生まれる優しさだと思います。