English is below
【日時】2023年10月10日(火) 18:00~20:00
【会場】 東京藝術大学美術学部 上野キャンパス/中央棟第1講義室 
*オンライン配信はございません。
【対象】 東京藝術大学の学生・研究生・教員/一般の方
【要予約】こちらからお申込ください。(無料・先着順*定員になり次第〆切)
https://docs.google.com/forms/d/e/1FAIpQLSf33oU2P1d1vHJ3ojluv9NtkjtHBFn4aPKoFLCf073sbET2yQ/viewform

【講師/アーティスト】 
Keiken (ダーニャ・クルス、ハナ・オーモリ、イザベル・ラモス)
【司会/企画】
相馬千秋(東京藝術大学大学院美術研究科准教授)
【聞き手】
八谷和彦(東京藝術大学美術学部教授)
【通訳】
田村かのこ(アート・トランスレーターズ・コレクティブ)*英日逐語通訳

【レクチャー概要】
Keikenは、ダーニャ・クルス、ハナ・オーモリ、イザベル・ラモスによるアーティスト・コレクティブ。2015年に結成され、ロンドンとベルリンを拠点に活動しています。グループ名の「Keiken」は日本語の「経験」を意味し、映画制作、ゲーム、インスタレーション、拡張現実(XR)、ブロックチェーン、パフォーマンスといったメディアを駆使しながら、意識の本質や新しい知覚の可能性を探求しています。
去る2023年6〜7月には、ドイツ・フランクフルトで開催されたテアター・デア・ヴェルト世界演劇祭2023の企画展「Incubation Pod – Dreaming Worlds」において、VR技術や触覚的デバイスを駆使した体験型インスタレーション「Palu Ángel Taizōkai」を発表、好評を博しました。また、10月7日からスタートする金沢21世紀美術館での展覧会「DXP(デジタル・トランスフォーメーション・プラネット)- 次のインターフェースへ」展でも、現在の政治的、社会的、財政的、主観的な現実を超越した異次元空間で展開される進化形プロジェクトとして、最新作「Morphogenic Angels: Chapter 1」を発表します。
今回はその来日の機会に、東京では初となるKeikenメンバーによるレクチャーを開催します。アート、スペキュラティヴ・デザイン、ゲーム、メタバース開発など複数の領域をしなやかに横断しながら、ジェンダーや種を超越し、新しい未知のビジョンや知覚を探求するKeiken。彼女たちがこれまで手がけてきた代表作や最新作を例にとりながら、アートがこれからの時代いかに「世界」を構築し直し、未来を予測する問いを立てていくのか、その方法論と思想を詳しく伺います。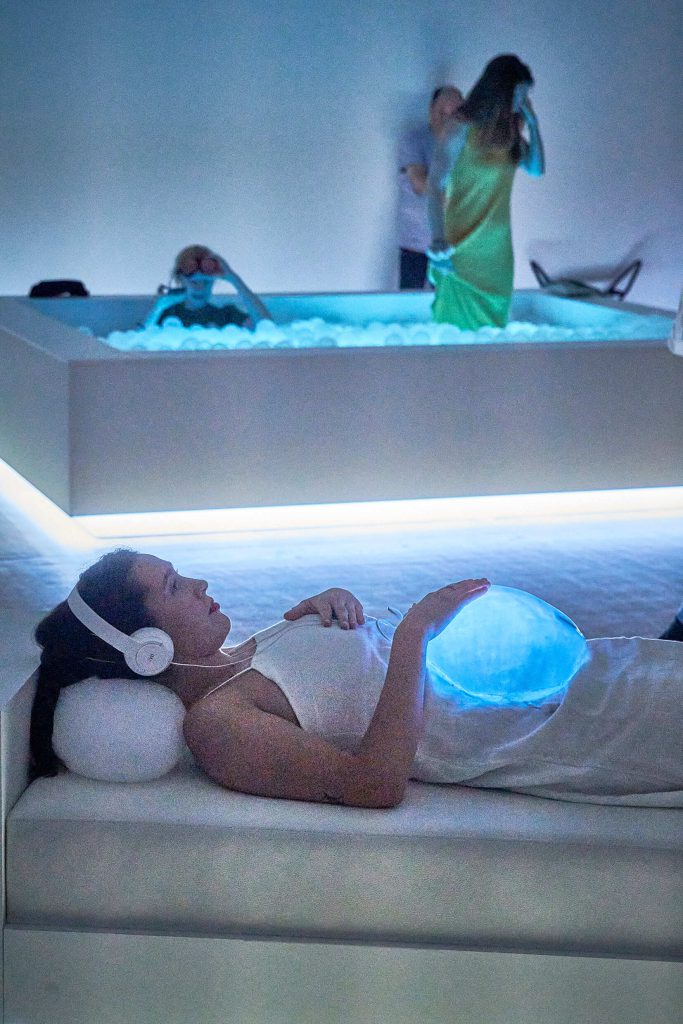 Palu Ángel Taizōkai, Installation View at Theater der Welt ©Jörg Baumann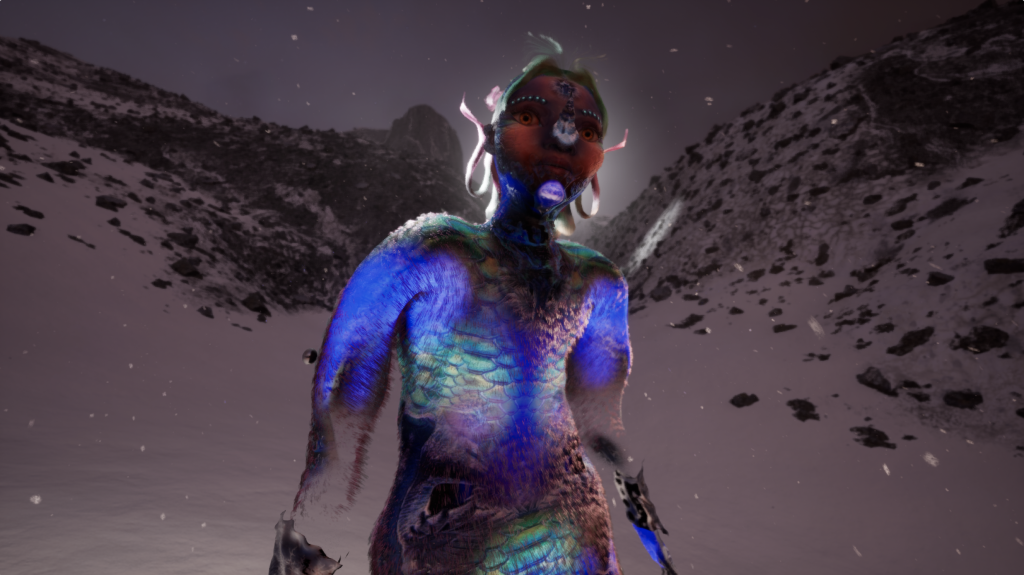 Morphogenic Angels, 2022-2023 (game still), Courtesy of the artist
photo: Ink Agop – Morphogenic Angels, 2022-2023 (Installation View),  Courtesy of the artist
【講師/アーティスト・プロフィール】
Keikenは、2015年にダーニャ・クルス、ハナ・オーモリ、イザベル・ラモスによって設立されたアーティスト・コレクティブ。ロンドンとベルリンを拠点に活動。グループ名であるKeikenは日本語の「経験」を意味する。画制作、ゲーム、インスタレーション、拡張現実(XR)、ブロックチェーン、パフォーマンスを通して、意識の本質を探求し、可能性のある未来をテストドライブすることで、社会的導入がいかに私たちの感じ方、考え方、知覚を支配しているかを解き明かす。2021年にはシャネル・ネクスト賞を受賞、2022年にはロンドンのサマセット・ハウスのレジデント・アーティストに選出される。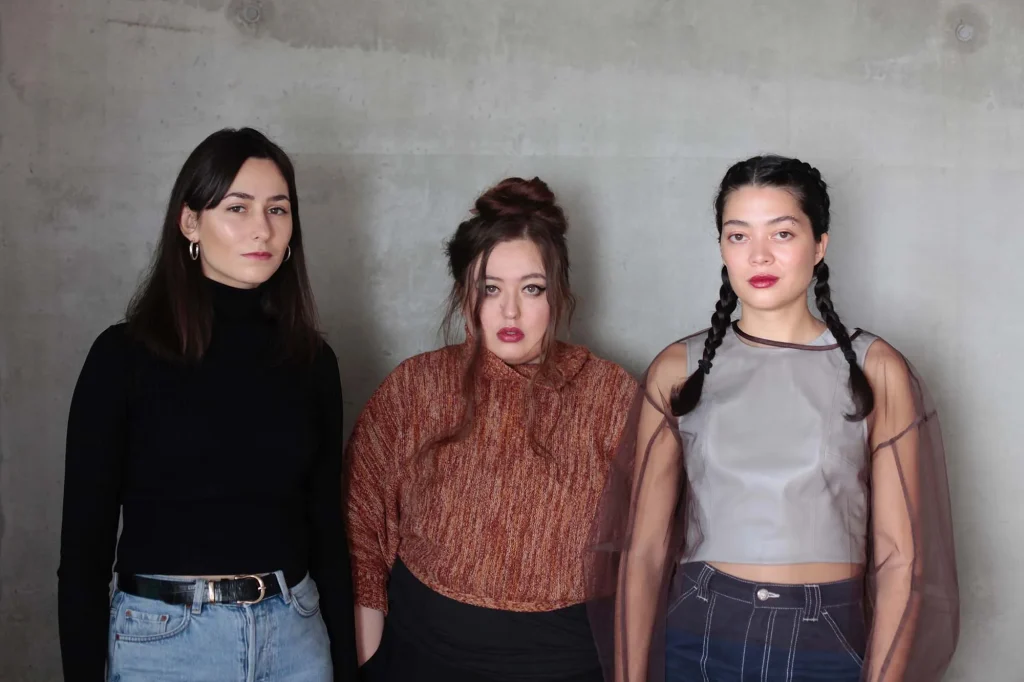 Website https://keiken.cloud/
Instagram https://www.instagram.com/_keiken_/
<日本で開催される展覧会>
DXP(デジタル・トランスフォーメーション・プラネット) ― 次のインターフェースへ
金沢21世紀美術館
2023年10月7日(土) -2024年3月17日(日)
https://www.kanazawa21.jp/data_list.php?g=17&d=1810
主催:東京藝術大学、大学院美術研究科グローバルアートプラクティス専攻(相馬千秋研究室)、先端芸術表現科(八谷和彦研究室)
協力:金沢21世紀美術館、特定非営利活動法人芸術公社
【お問い合わせ】
美術研究科 グローバル・アート・プラクティス専攻
メール:gapstaffs@ml.geidai.ac.jp

GAP Seminar / Special Lecture by Keiken
"How is Keiken / Experience Generated? Art in the Age of XR".
Date:Tuesday, October 10, 2023 18:00 – 20:00 
*With English-Japanese consecutive interpretation
Venue:Lecture Room 1, Central Building, Ueno Campus, Faculty of Fine Arts, Tokyo University of the Arts 
*No online streaming
Audience: Students, research students, faculty member of Tokyo University of the Arts and the general public
How to Participate: Please submit from this form. Reservations are required.
https://docs.google.com/forms/d/e/1FAIpQLSf33oU2P1d1vHJ3ojluv9NtkjtHBFn4aPKoFLCf073sbET2yQ/viewform
Admission is free.
Lecturers:
Keiken (Tanya Cruz, Hana Omori, Isabel Ramos)
Moderator / Planning:
Chiaki Soma (Associate Professor, Graduate School of Fine Arts, Tokyo University of the Arts)
Discussant :
Kazuhiko Hachiya (Professor, Faculity of Fine Arts, Tokyo, Tokyo University of the Arts)
Interpreter:
Kanoko Tamura (Art Translators Collective)

Keiken is an artist collective co-founded in 2015 by Tanya Cruz, Hana Omori and Isabel Ramos, based between London and Berlin. Keiken (the Japanese word for 'experience,' which is at the centre of their practice) are collaboratively building and imagining speculative futures, to test-drive new structures and ways of existing. They do this through filmmaking, gaming, installation, Extended Reality (XR), blockchain, and performance.
Last June-July 2023, Keiken presented "Palu Ángel Taizōkai," an experiential installation using VR technology and tactile devices, at the "Incubation Pod – Dreaming Worlds" exhibition organized by the Theater der Welt in Frankfurt, Germany. From 7 October 2023, they will also present "Morphogenic Angels: Chapter 1" at the exhibition "DXP (Digital Transformation Planet) – Towards the Next Interface" at the 21st Century Museum of Contemporary Art inKanazawa, Japan. "Morphogenic Angels" is Keiken's current ongoing and ever-evolving project, unfolding in a radically different time and space that transcends our current political, societal, financial and subjective reality.
On the occasion of their visit to Japan, Keiken members will give a lecture for the first time in Tokyo. Keiken's work transcends gender and species, and explores new and unknown visions and perceptions, while flexibly crossing multiple disciplines such as art, speculative design, games, and metaverse development. We will hear in detail about their methodologies and ideas on how art can reconstruct the "world" in the coming age and formulate questions to predict the future.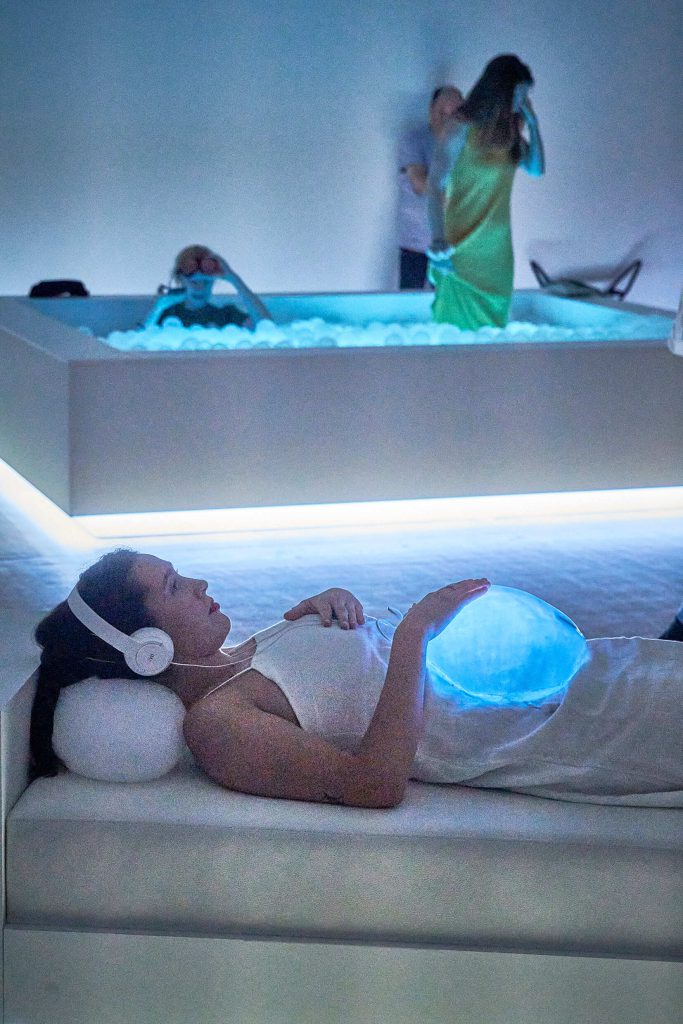 Palu Ángel Taizōkai, Installation View at Theater der Welt ©Jörg Baumann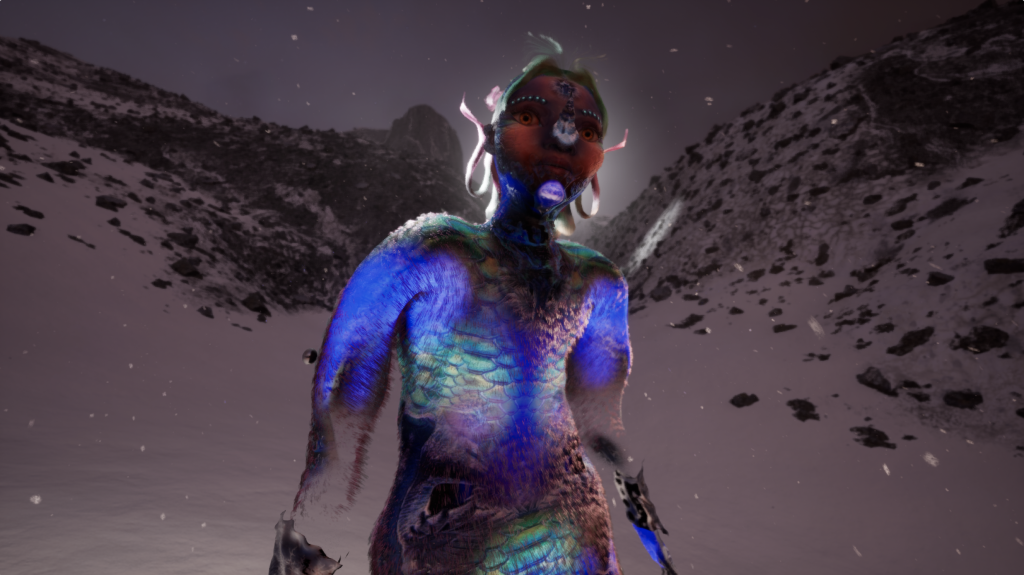 Morphogenic Angels, 2022-2023 (game still), Courtesy of the artist
Morphogenic Angels, 2022-2023 (Installation View), Courtesy of the artist
Artist Profile:
Keiken are a winner of the inaugural Chanel Next Prize and are artists in residence at Somerset House, London. Recent selected exhibitions include: Helsinki Biennial (FL), HAU Hebbel am Ufer, Berlin (DE) (2023), CO Berlin (DE); Wellcome Collection, London (UK); ARKO Art Centre, Seoul (KR); Julia Stoschek Collection, Dusseldorf (DE); Onassis, Athens (GR); Photographers Gallery, London (UK) (2022); 2nd Thailand Biennale, Korat (TH); House of Electronic Arts HEK, Basel (CH); Francisco Carolinum, Linz (AU); 17th Venice Architecture Biennale, Venice (IT); Tokyo Photographic Art Museum, Tokyo (JP) (2021); FACT, Liverpool (UK); Frankfurter Kunstverein, Frankfurt (DE); transmediale, Haus der Kulturen der Welt HKW, Berlin (DE) (2020); Institute of Contemporary Arts ICA, London (UK); Jerwood Arts, London (UK) (2019).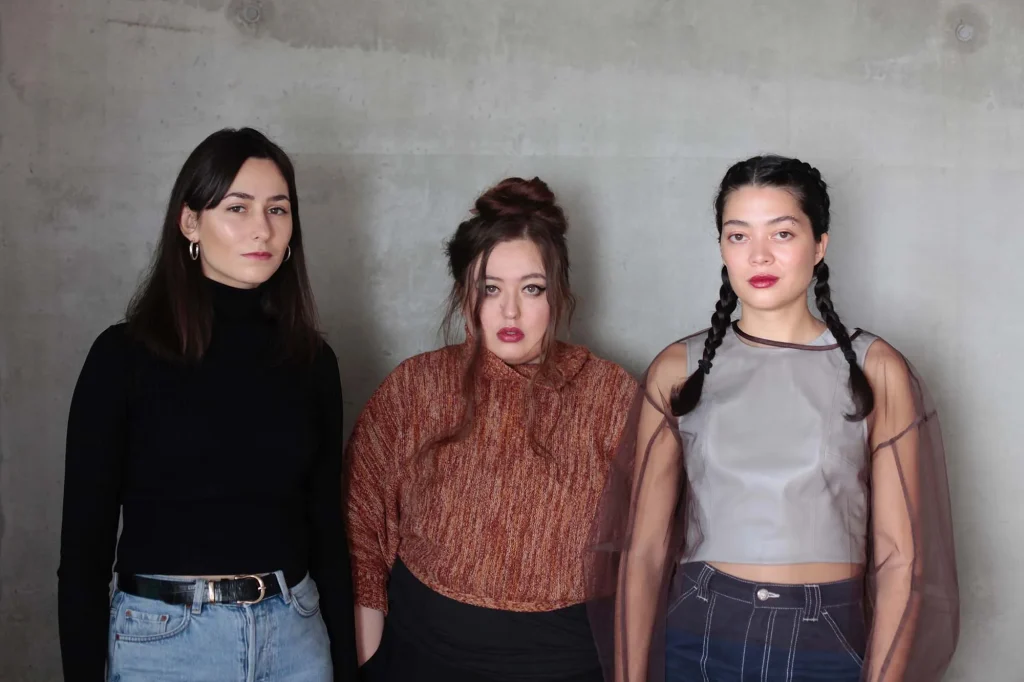 Website https://keiken.cloud/
Instagram https://www.instagram.com/_keiken_/
<Exhibition in Japan>
DXP (Digital Transformation Planet): Towards the Next Interface
21st Century Museum of Contemporary Art, Kanazawa
Saturday, October 7, 2023 – Sunday, March 17, 2024
https://www.kanazawa21.jp/data_list.php?g=17&d=1810
Credit:
Organized by: Tokyo University of the Arts
Graduate School of Fine Arts, Department of Global Art Practice (Chiaki Soma Laboratory)
Department of Inter Media Art (Kazuhiko Hachiya Laboratory)
Cooperation: 21st Century Museum of Contemporary Art, Kanazawa, Non-Profit Organization Art Corporation
Inquiries:
Graduate School of Art, Department of Global Art Practice
E-mail: gapstaffs@ml.geidai.ac.jp